Medical doctor speaks on Bobrisky; 'He can still impregnate a woman if ...'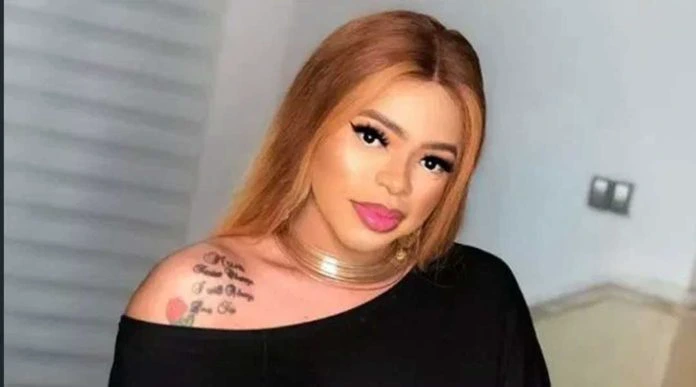 Bobrisky
A medical doctor, Ekpe Philips, has x-rayed medical and psychological issues around crossdresser Bobrisky, and said he is still likely to be very male behind the scene.
according to Philips, who is also the Chairman of the Nigerian medical Association in the Federal Capital Territory, Abuja, Bobrisky is still capable of impregnating a woman provided his penis is still intact.
In an interview with 'The Punch', the physician said: The only health implication is that he cannot function like the normal woman from birth, he doesn't have uterus and womb. He still has ability to impregnate, if his penis is still there.
"With all due respect, some of these people are liars. Bobrisky could be doing those things for public image outside, meanwhile, he's a full-blown man. He has not exposed the picture of his private parts for us to know that he actually did transgender.
"As doctors, we may not have an opinion because it is a controversial area. But what doctors identify is biological male and biological female. Those who are males and have a feeling that they are females need psychological counselling. It is only when you are born a hermaphrodite that you can now chose the one you wish to be."
He also advocated the establishment of special toilets for people like Bobrisky, with whom the director General of the National Council for Arts and Culture, Chief Segun Runsewe, has been having a running battle.
Runsewe said Bobrisky's lifestyle was anti-culture and could mislead youths.
His birthday, which was to hold in Lagos recently, could not hold as the police locked up the venue.
A comment that Runsewe later made about it showed that he, vis a vis the Federal Government, an not the police alone, knew something about it.
The cross-dresser has also been speaking out, arguing that he did not deserve the stress he was getting.
Medical doctor speaks on Bobrisky; 'He can still impregnate a woman if ...'
Reviewed by
JNJ GLOBAL GIST
on
October 09, 2019
Rating: