MIRACLE OF ALL TIMES: Woman's Distorted Arm Grows Back as Pastor Chris Okafor Prays For Her (Video)
REAL OR FAKE?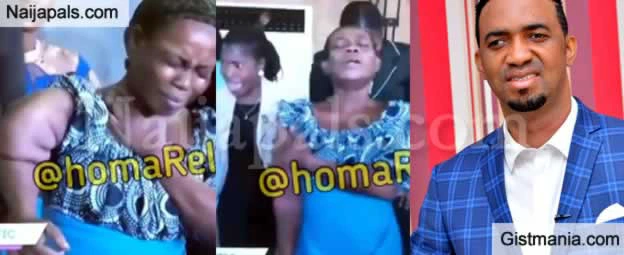 Sometimes it is just so difficult or impossible to believe some Nigerian men of God. Pastor Chris Okafor is one of the many "Miracle performing" pastors in Nigeria.
In his recent performance, a woman whose arm has been affected by an accident was "supernaturally" repaired and straightened as the "holy pastor" prayed for her!
Incredible right? it is either these pastors have taken the art of Miracle performance to another level or something mysterious is happening in Nigerian churches.
What baffled me the most is that many people are taken awash by this miracle and many have been saying they now want to meet Chris Okafor for "special prayers".
You can watch the video below and let us know, if do you believe it or now?
Watch the video below;



The only reason I don'e believe this man is because he said witches were using her bone to play flute!? Like really? Lol




MIRACLE OF ALL TIMES: Woman's Distorted Arm Grows Back as Pastor Chris Okafor Prays For Her (Video)
Reviewed by
JNJ GLOBAL GIST
on
October 21, 2019
Rating: