Mompha Is a Top Ten Scammer In the World, Hushpuppi Will Be Arrested Next - Gar Warner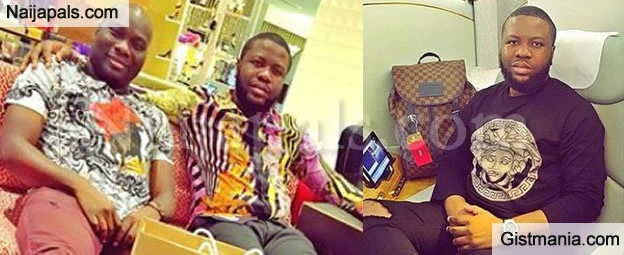 The arrest of Mompha came as a shock to many who see him as a role model and ray of hope to many Nigerian youths.
The revelation that he was/is a fraudster who launders money for corrupt politician explains how he was able to afford the opulent lifestyle he was living despite not having a verifiable source of income.
To make issues worst, one of America's top forensic expert who works with UAB labs, Gar Warner has revealed the Mompha is indeed one of the top ten BEC (Business Email Compromise) scammers in the entire world and also Ray Hushpuppi is one of the people involved in such business.
Hushpuppi has made a brand for himself as a luxury connoisseur who lives a lifestyle that even the richest of the richest would not be able to afford.
Here is what Gar has to say about Hushpuppi and Mompha:
Mompha Is a Top Ten Scammer In the World, Hushpuppi Will Be Arrested Next - Gar Warner
Reviewed by
JNJ GLOBAL GIST
on
October 26, 2019
Rating: