My Boyfriend Is Sleeping On My Bed Right Now And I Feel Like Tearing Him Apart With A Knife - Brokenhearted Lady
A brokenhearted Nigerian lady in a Facebook post says she is still contemplating tearing her cheating boyfriend apart with a knife as he is sleeping on her bed right now.
She is confused about whether to stab him or leave him to KARMA as in the case with her other exes─but she claims what his current boyfriend did is so painful.
"So i met this guy last year in school,we were not friends but we talk.i later got to know a friend of his who lives close to my hostel.we became friends but to them,llm the "no go area" kinda girl so they knew their boundaries.
Early this year,we got close and since i live in a one bedroom apartment,he sometimes come to spend the nyt at my place when his friend's girl is around.l have two beds.one in the parlour and the other in the room so he slept in the parlour whenever he came around.
Since I've been through many heartbreaks and all,i decided to take a break and practice celibacy which was going on well until he started showing interest in me.We started kissing and r2mancing but no cex.mind you,the boy in question is just a final year student".
Continue reading her painful story in the below screenshots…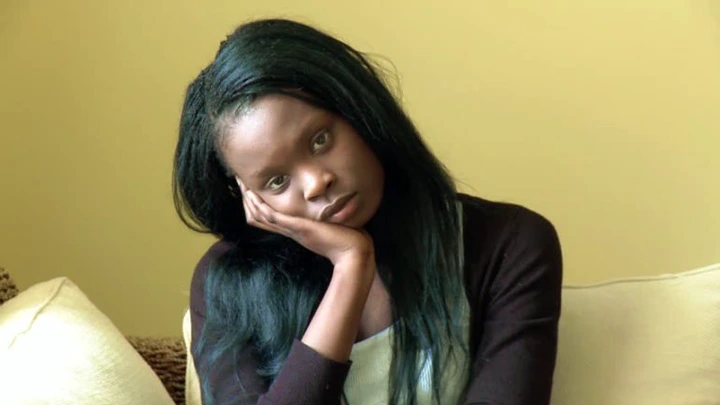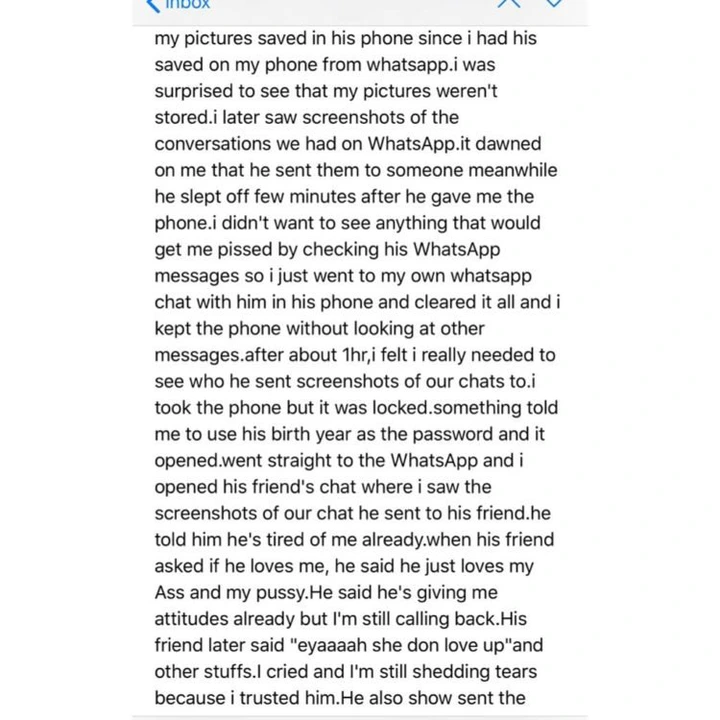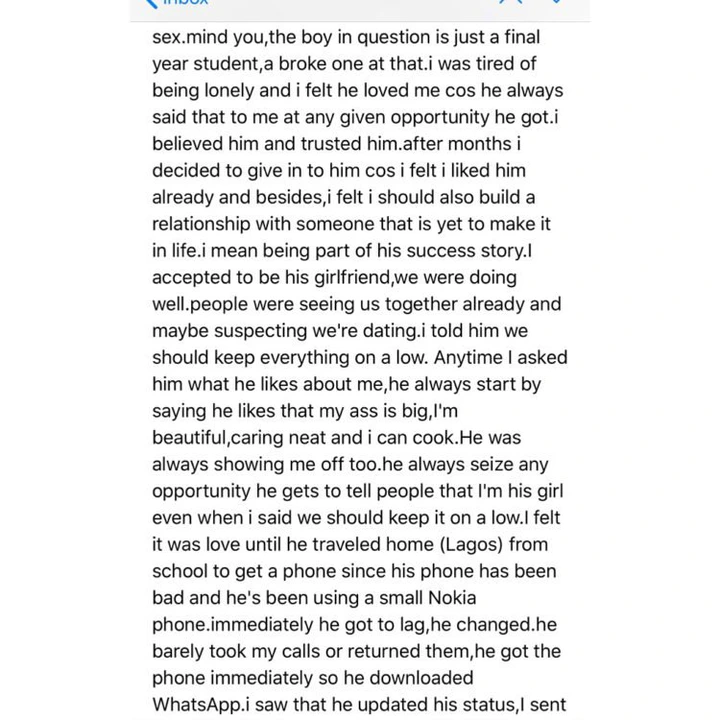 See all
Open Opera News to see comments
Follow fav football team, live score & comentary
Report a problem
0
dislike
COPY SUCCESS
My Boyfriend Is Sleeping On My Bed Right Now And I Feel Like Tearing Him Apart With A Knife - Brokenhearted Lady
Reviewed by
JNJ GLOBAL GIST
on
October 06, 2019
Rating: