North will want to continue in power beyond 2023 —Primate Ayodele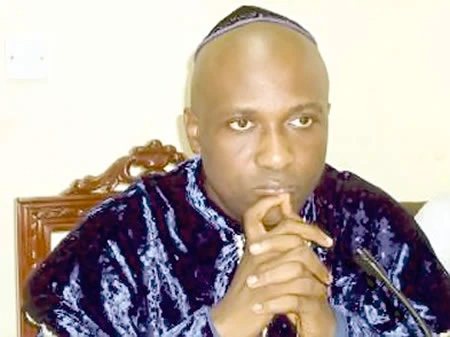 Founder and head of Inri Evangelical Spiritual Church, with headquarters in Lagos, Primate Elijah Ayodele, is a seer known for his spiritual insights. In this interview by KEHINDE OYETIMI, he speaks on things to expect in the country and internationally.
In one of your predictions, you said (former Lagos State governor Akinwunmi) Ambode would be taken out and someone largely unknown will emerge as governor of Lagos. What do you foresee for the current Governor Babajide Sanwo-Olu?
In Lagos, Sanwo-Olu should rise up on time before it is too late because his activities may affect his chances again. He will have problems with the key people of the party. Some politicians will begin to fight him. He needs to restrategise in handling most of his projects so that these projects can be geared towards moving Lagos ahead. At the moment, he would not be reckoned with because the essence of the projects he is embarking on would not be obvious at the moment. As things stand, nothing is happening in Lagos State. He should unveil his action plans before it is too late. He should be proactive so that people won't begin to criticize him as an underperformer. I see a Muslim governor coming up in Lagos again.
Elections are expected to hold in Bayelsa, Edo, Ondo and Kogi states. In Edo State to be precise, you had warned over two years ago, that there would be a crack between Adams Oshiomhole and Governor Obaseki. This has happened. Any expectations during the elections in these states?
In Bayelsa State, the Peoples Democratic Party (PDP) should put its house together so that it can retain the state. If there are no fraudulent activities during the election, Bayelsa is for PDP.
In Kogi State, since Dino Melaye has lost the ticket during the PDP primaries, and Musa Wada has emerged as the party's governorship candidate, the APC will win the election. Yahaya Bello will do all to retain the governorship. Bello will win. Although the people in the state are tired of the present administration, they have no option but to give it back to Bello.
In Edo State, Adams Oshiomhole should leave Governor Obaseki alone. Oshiomhole cannot fight Obaseki successfully because Obaseki has the people's mandate and he is God's project. He should leave God's project alone so that it won't affect his chances too as the chairman of the All Progressives Party (APC). Oshiomhole should leave Obaseki alone to carry on with his good projects.
In Ondo State, there will be a gang-up against Governor Akeredolu within his party, the APC. But Akeredolu should stand firm and put his house in order because many of those who surround him will betray him. There will be attempts to indict him and also force him out of the party. He should not be forced out of the party. If he allows that, he will fail and his political career will go into oblivion. Akeredolu must not leave APC Obaseki must not leave APC. That is their strength in order to achieve their second terms in office. If Akeredolu works very hard and remains in the party, I do not see any PDP candidate who can unseat him. He will definitely get his second term.
The Lagos Speaker will have political trouble. Osun Speaker will also have crisis. There will be gang-up against Abia Speaker. The same will happen to both Kwara and Jigawa speakers. The APC should pray not to lose any of their top sponsors. Let them be watchful so they won't burn any of their offices in Ondo, Abuja, Baylesa and Kogi.
The governor of Kwara State will shoot himself in the leg because of certain steps that he would take. The PDP will not give him rest.
What about other parts of the South-West?
Allow me to talk about Oyo State. Seyi Makinde will start on a good note but he will offend a lot of people. Mark my words, Governor Makinde and the Alaafin of Oyo, Oba Lamidi Adeyemi, will have misunderstanding and that fight will be very tough. The Alaafin will not take it easy with him. Makinde will not fulfill some of the coalition promises that he made; he will not recognise politicians. He will desire to do what other governors were unable to do in the state and which will irritate many politicians. They will engage in plotting against his second term in office. He should re-strategise to do the needful and continue to do his good works.
In Ogun State, Governor Dapo Abiodun will have issues with his party and some politicians in the state because his method of governance will not be allowed by this people. Some of his trusted allies will betray him.
Kayode Fayemi of Ekiti should work very hard so that PDP will not take over the state after him. Fayemi will be very prominent in ensuring that the governors' forum will be intact.
In your earlier prophecies, you said Jonathan would lose and it happened but you also said that Nigeria under President Buhari will have serious economic challenges. This is Nigeria again under Buhari after he won re-election this year. How would the economy fare?
Nigeria's external debt will increase. The Central Bank of Nigeria will continue to pump money into FOREX but this will not help the economy. There are two things that the Buhari government will not get right: the economy and security. Prices of food will rise. People will protest against hunger. It will get to a point where people will stone government officials. By 2021, we will see the implications of the economic downturn. Nigeria will still borrow money. The economy will worsen. Unemployment will cause a lot of instability. Some governors will have to sack workers for them to pay minimum wage. The Nigeria Labour Congress will have face-off with the government.
Armed banditry and kidnapping will come in different directions. Dangote will shut some of his companies. The GMD of NNPC will be indicted and will be faced with multifarious challenges that will later remove him. There are some documents that will indict him. I see Nigeria's oil not being marketable in the next 30 years. Our refineries will be shut down; private refineries will come up. Some of Buhari's ministers will have issues with Buhari's top, inner circle officials. And this will make the government not to work properly; there will be sectionalism among the ministers. Only restructuring can save Nigeria. Otherwise the country can't survive this present system of government.
At the middle of last year, you predicted that Professor Yemi Osinbajo and Bola Tinubu will be used and dumped. Is that what we hear about the travails of the vice-president?
I said it at the middle of last year and I still insist that Vice-President Yemi Osinbajo and Bola Tinubu will be used and dumped. There will be more troubles for Osinbajo. This is to trouble the South-West. The North will decide what happens to Nigeria in 2023. 2023 is not certain for Tinubu. The North will also decide Tinubu's fate in 2023. The steps he would intend to take will not work out based on his calculations. He must take a bold step and do the needful so that his hopes will not be dashed. If Tinubu dies, APC will die in Lagos and South-West as a whole. To get someone like Tinubu in APC will take the party about 50 years if they are not careful. He needs prayers. If they defeat Tinubu presidency in 2023, it will affect the APC that is controlled by Tinubu. Many things are attached to Tinubu in 2023. I speak as a prophet not a politician. I am not bothered whether people like me or not. But this is it. APC will crack towards 2023. The agenda of the Congress for Progressive Change (CPC), Buhari's former political party, will come up.
The northern agenda will be unveiled by the Buhari government. The North will want to continue in power in 2023. Only God will take power away from the North in 2023. The North-Central must wake up.
The South-East must wake up. El-Rufai will want to come out. Some people will push his plans out. The office of the SGF should be very careful so that it will not be indicted because some politicians in the North-Central will gang up against Boss Mustapha. Let's pray against the death of one of Buhari's aides. A lot of drama will come out of the Villa. Buhari should watch his health carefully from October to March next year.
You said insecurity will worsen under this administration. What about alleged killings by herdsmen?
The herdsmen crisis will be volatile. Terrorism is not over in Nigeria. These military men are just jokers. Another brand of terrorists is grooming. This is religious terrorism. Those funding Boko Haram will be exposed. The government must work in this area. Let us pray against communal killings, bloodbath. I see the indictment of military personnel. I also see a huge amount of corruption in the military. Nevertheless, Magu will become the substantive chairman of EFCC. But with all his struggles, he will not be appreciated at the end of the day.
What should we expect from this current National Assembly?
Let us pray that none of them dies before the completion of their tenure. There will be attempts to impeach the Senate President and the Speaker of the House of Representatives. The Speaker will have issues with some political elite. Money will cause problems in the House.
On the foreign scene, we have had various happenings: the attack on Saudi Arabia and others. What should be expected?
Saudi Arabia will be attacked again. Haiti's president will not have peace as the citizens will protest to remove him. I see problem between the English part of Cameroon and the French. There will be calls for referendum. Iran's war against the United States of America will cause global economic trouble.
Hong Kong will come out of China. The European Union will have plans in motion to protect some of its members because of security and diplomatic threats. They will lose another member nation. The United Nation will lose a country executive director and some of the aid workers will be held hostage or killed. The United Nations will face various challenges.
Malawian president will face challenges and a probe to discredit him in the coming election. There will be protest against him. The opposition will hit him hard.
Open Opera News to see comments
North will want to continue in power beyond 2023 —Primate Ayodele
Reviewed by
JNJ GLOBAL GIST
on
October 13, 2019
Rating: