Abuja Pastor allegedly built swimming pool with healing powers in church (Photo)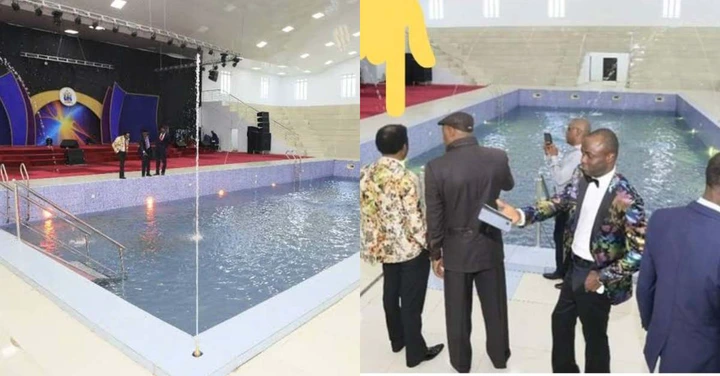 A pastor in Abuja allegedly built a swimming pool in the church which he called the "pool of bethsheba" or something claims it has healing powers.
The Abuja pastor allegedly charges members N50,000 to get into the healing swimming pool in the church to also see all their problems disappear.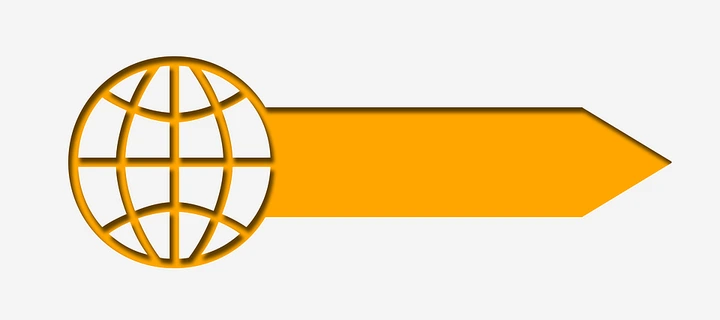 A social media user, Kelvin Odanz took to his page to share the story. Read below.
There is this church in Abuja with a weird flex. The Pastor built a swimming pool in the church premises and called it "pool of bethsheba" or something.
The pool has healing powers. Enter and your problems disappear. If you want to enter the pool, you have to pay 50K per swim
For those who are too poor to pay 50K, there is a anointed bottle water sourced from the "pool of Bethsheba." It goes for 10K.
I am not sure it has as much healing power as paying 50K to submerge yourself in the pool itself.
I mean, you cannot cheat God. It issa Pay as you go.
One certain Sundays, the Pastor does spiritual promo. That means he will let you bath in the pool, all expense paid by God. Even God Sabi do promo.
And of course God is blessing the members of the church who are already rich because they work hard. No shortcuts to heaven dear
The Pastor of this Church is, or course, eccentric like the average Nigerian Pentecostal Pastor. Fire for fire Ministry.
The man got another woman Pregnant while he was married. I think some fine ass South African woman.I mean, even Pastor like big bum bum.Cherish God's creation
After plenty scandal, he divorced his wife and settled down with his fine ass South African Queen with big bum bum.
Of course the Church is still marching on, the gates of hell shall not prevail. People still troop in.
I mean, who can battle with the Lord? Not some sex scandal
I will like to mention the name of the Church and the Pastor but I don't want the wrath of God to finally descend on me. I am a God-fearing man!
But hey, anyone who tells you religion is not the biggest problem of Nigeria is deceiving you. Religion is our own CANCER!
Just a hint: The Church is located somewhere around Kubwa. I think after Kubwa or so. Religion loves Poverty. Yeah
If Jack Thanos my account again, I will pay 50K, strip naked and enter that pool with his name in my mouth.
Btw, if you need Bethsheba water, I sell at a discount
A very nice Brother finally shared an image from the pool of Bethsheba. I kid you not, this is the pool. I think it is inside the Church gan gan. The most high God dwells in our midsts.
You can check out YouTube for videos of his healing sessions. Or Facebook. Just as a snippet
Read More News On JNJGLOBALGIST.COM and subscribe to our daily newsletter
Abuja Pastor allegedly built swimming pool with healing powers in church (Photo)
Reviewed by
JNJ GLOBAL GIST
on
November 08, 2019
Rating: