A/Court verdict: Useni should step aside for daughter ― Lalong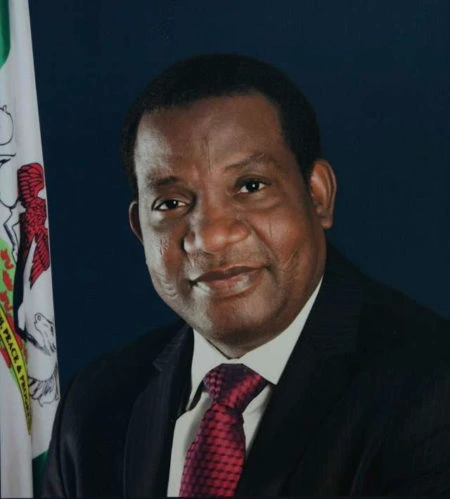 Plateau state governor, Simon Lalong
Following the confirmation of his election by the Appeal Court on Friday, Governor Simon Lalong of
Plateau State
has called on his main opponent in last gubernatorial election, General Jeremiah Useni to yield ground for his daughter to contest the governorship election.
Speaking in a chat with State House correspondents after a meeting on Friday, Lalong noted that Useni's first daughter, who he did not name, was his classmate.
According to Lalong, the woman should be contesting governorship election rather than his father.
Lalong said: "I will say it again here, his (Useni) daughter was my classmate, I have told him several times, his first daughter was my classmate. So at this stage, I would have been expecting his daughter to contest for governor and not him. "His daughter was my classmate, we went to school together and so why should we be fighting? Fighting him is like fighting a father. It's unfortunate but for me, I say my focus is Plateau State.
"We have done that in the first election, he was defeated, he said no, they will go back for a re-run. I said let's go back for the rerun. We went back for rerun I defeated him. He said no, he was going for the tribunal. We went to the first tribunal, he said he is a General, he doesn't fight and retire, he will go to the Supreme Court. Lalong said.
"That, I think is to make me lose focus but I have not lost any focus in Plateau State.
"As he is moving, I am becoming more determined because just before the judgment, I think he will say go to Plateau state, see what is happening.
"The Governor of Edo was telling me today that he left Plateau last year but when he went to Plateau a week ago, it was a different Plateau and I told him after Christmas, if you come, you will see a different Plateau."
Lalong said he had the goodwill of the people of the state who he said was happy with his achievements so far.
A/Court verdict: Useni should step aside for daughter ― Lalong
Reviewed by
JNJ GLOBAL GIST
on
November 29, 2019
Rating: