Angry Botswana Government Shuts All 60 Branches of Prophet Bushiri's Church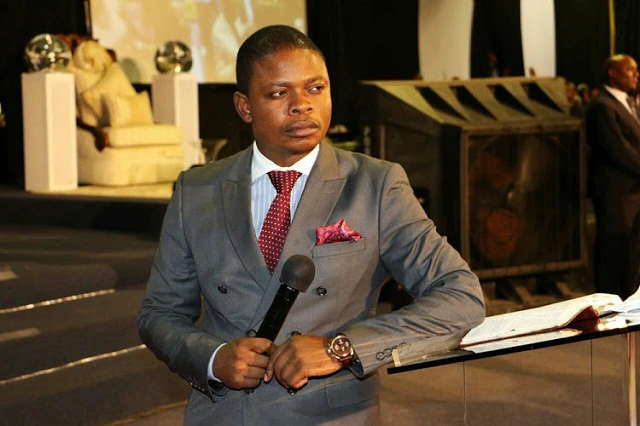 Flamboyant Malawian Pastor,
Shepherd Bushiri
seems to be having issues with the Botswanan government as all branches of his church in the country have been closed down following its deregistration in 2018.
This came weeks after the government of Botswana lifted a visa travelling ban imposed on the founder of the Enlightened Christian Gathering church during former president Ian Khama's administration. The recent crackdown has left Prophet Bushiri's followers travelling to the church's headquarters in South Africa on weekends to attend Sunday services while others follow church events through his television channel.
Bushiri who was described by former nationality, immigration and gender affairs minister Edwin Batshu as "too demanding", had demanded for heavy security from Botswana's state security agencies whenever he was in the country. He also wanted government to direct all entry points to be opened around the clock for his convenience, a demand said to be a national security threat.
"His church wrote a letter to my ministry requesting that we open our borders for 24 hours. They stated in the letter that, given the stature of the pastor, we should open the borders as per their request," he said.
Confirming the closure of Prophet
Bushiri's
churches in Botswana, the country's police commissioner Keabetswe Makgophe warned his church members to stop congregating or undertaking church activities because they were operating illegally.
"Following the deregistration of the church and its branches by the Registrar of Societies, the church sought to challenge the decision through the courts," reads part of the letter.
"The church, however, withdrew its application as per court order… dated July 3, 2019. This meant that the decision to deregister the church stood, hence it should not operate in Botswana. Notwithstanding the above, it appears that the church continues to operate unlawfully within our country. We have therefore within our country. We have therefore been requested to intervene, and its branches around the country do not congregate or undertake any church-related activities".
The national executive secretary of the church, Pelotshweu Baeng confirmed they've received the letter from the Botswanan government. He also disclosed that hundreds of followers attended last week's service in South Africa's capital following the letter from the police commissioner.
"We knew that the letter was on its way. We are law-abiding citizens and we will abide by the law," he said.
Angry Botswana Government Shuts All 60 Branches of Prophet Bushiri's Church
Reviewed by
JNJ GLOBAL GIST
on
November 26, 2019
Rating: