Anyone Saying Northerners Will Pick Atiku Over Tinubu Is Talking Rubbish – Junaid Mohammed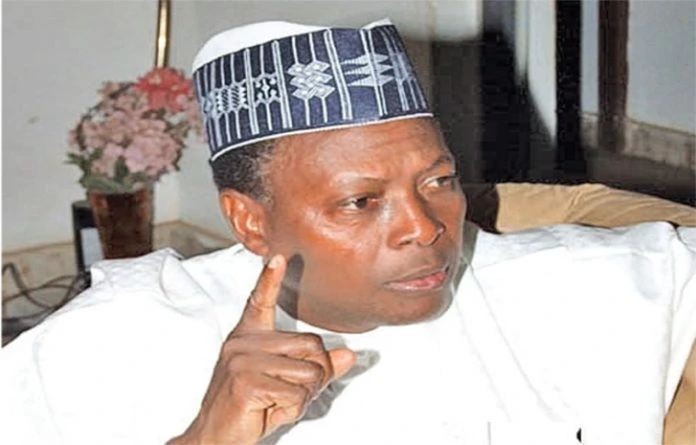 Dr. Junaid Mohammed
Lagos – Elder statesman and Second Republic lawmaker, Junaid Mohammed has described as false a statement that the Northerners will give their votes to Atiku Abubakar, presidential candidate of the Peoples Democratic Party (PDP) if the 2023 presidential election is a two-horse race between him and Asiwaju Bola Tinubu, a former governor of Lagos state.
Speaking in a chat with Daily Independent, Junaid said northerners are rational people and do not vote based on sentiments but make their decisions after looking at an individual's track records.
According to him, while Tinubu has a lot to show for his governance of Lagos for eight years (1999 -2007) , that cannot be said of Atiku who was also vice-president during the period.
"Northerners will pick Atiku over Tinubu any day? That is utter nonsense. I want to assure you that northerners are rational, responsible people and they have a lot of political sense. If the choice is going to be between Atiku and Tinubu, don't listen to anybody who tells you that automatically Atiku will win because Atiku's track records are not enviable."
"What are his track records? They will tell us he has a farm, a university in his state. How many indigenes of that state have been employed by that state?"
"By the way, how did he come about the humongous wealth he claimed to have commanded as a Customs Officer? How did he make it?"
"What has Atiku done now which was not considered in the last election and what capacity does he have now to deliver anything good for Nigerians? As far as I am concerned, he is part of the problems of Nigeria".
"Tinubu is a professional politician who has delivered. If you know Lagos 20 years ago and you look at Lagos today, you will not be able to recognise it. Tell me what Atiku has done in his own part of the country".
Anyone Saying Northerners Will Pick Atiku Over Tinubu Is Talking Rubbish – Junaid Mohammed
Reviewed by
JNJ GLOBAL GIST
on
November 10, 2019
Rating: