Bauchi State Where Government Staff Take Salaries From Six Or More Agencies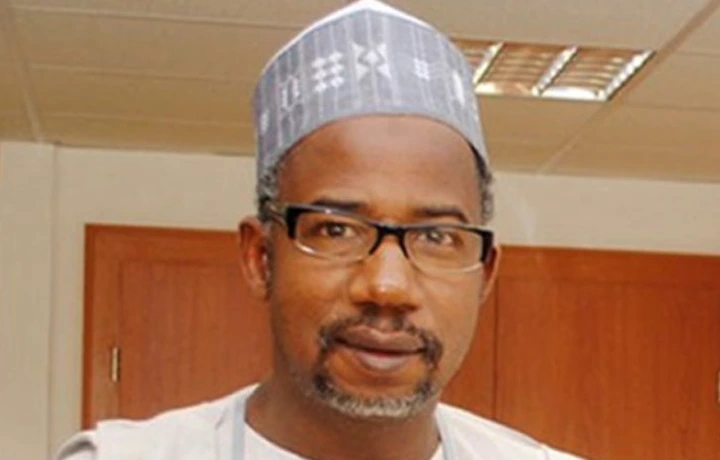 Governor Bala Mohammed
A 17-man committee set up by the Bauchi state governor, Senator Bala Mohammed, to investigate reasons for the non-possession of bank verification numbers by civil servants and pensioners in the state, has made some interesting discoveries.
NAN reports that at least eight of the 41,448 civil servants and pensioners in the state, are receiving monthly salaries from six agencies or more.
The committee was inaugurated in October, last month.According to the report, at least eight or more staff allegedly use one BVN to collect monthly salaries from different government agencies.
Also, the committee discovered that some staff on the Bauchi State Government payroll were also drawing salaries from federal government agencies in Abuja.
The report also claimed that some of the workers involved in the scam used the photocopies of the BVN of authentic staff to draw illegal salaries.
Part of the report read: "We discovered in other instances that some BVNs presented by workers during the authentication have been scanned therefore it means it is someone else's BVN but the culprits pasted their pictures on it and photocopied it."
Out of the 19,000 civil servants in the state said to be without BVN, 4, 654 have been cleared.
The committee had asked the state government to pay those that had been verified their October and November salaries.
The committee is yet to screen 14,346 civil servants and 9, 889 pensioners without BVN.
Recall that the Economic and Financial Crimes Commission said it had uncovered 37,395 ghost workers on the payroll of the federal civil service, in 2016.
Magu said the issue of ghost workers was a source of serious concern for the nation, stressing that the nation had lost N1 billion to them.
Bauchi State Where Government Staff Take Salaries From Six Or More Agencies
Reviewed by
JNJ GLOBAL GIST
on
November 26, 2019
Rating: