How RCCG Milks Pastors and Leave Them For Death; Pastor's Daughter Narrates
A Twitter user identified as Dark Psycho has taken to the app to pour out her mind on what she feels is the sad reality of many junior pastors in the Redeemed Christian Church of God.
In the long thread which has sparked several conversations and debates among other Christians, the young lady who is a Pastor's daughter herself wrote of how her father has been made to labour in the church all his life and have constantly been denied of the fruits that comes with it.
She wrote; "My father is a zonal pastor in redeem. For years, I've watched this man slave for that church. Money that he would have used to put us in good schools all went into building churches and the church continued to milk him by transferring him the moment he's done building."
"My father has built over 5 churches some days we barely eat at home. I can't remember how many times they sent me back home from school as a school fee defaulter since primary school and still, my father never stopped building churches. Why? "
"As a redeem pastor, you have a percentage of offerings/tithe you have to turn in to the church account and as at 2017 or so, if you didn't meet the bench mark for attendance, you'll be penalized. My dad has to "plant a church" every year either in April or December 🤡 "
"Reading this tweet, I'm actually crying for my dad and my family. This man is 50+ and he's hypertensive, yet they gave him 2 zones to manage as if the stress of managing one isn't already too much. But if you take away Christianity from my dad, he'll have nothing else to live for."
"I've had to grow up in a house where my parents loved the church more than me. My mom seized all my trousers one time because I wore trouser to a night vigil ON A COLD RAINY NIGHT! sometimes I want to scream and tell them "if you die, the church will replace you"
"But what sacrilege! They will stop paying my school fees and tell me to come and sit at home since I'm being influenced by other people outside. Mehn! I HATE REDEEM! I HATE THE CHURCH! but I can't tell my parents this because a girl has to survive 🤡 "
"Did I mention that every month, they do a "remittance" where they remit every single offering and tithe that came into the church, to the headquarters?
The remaining 30% is just about 1k or so. My dad never touched that money until one day when we couldn't get food at home and he had to go to headquarters to ask for that money. I won't even mention how much they gave him because it's embarrassing
"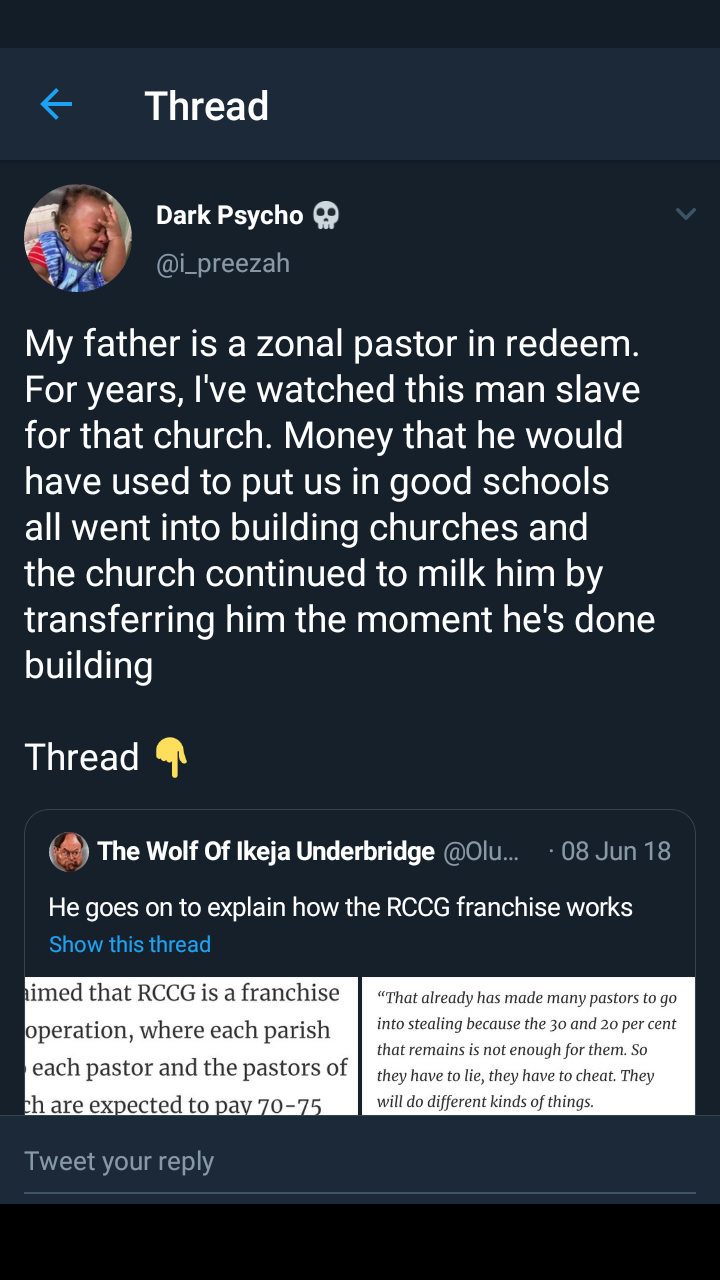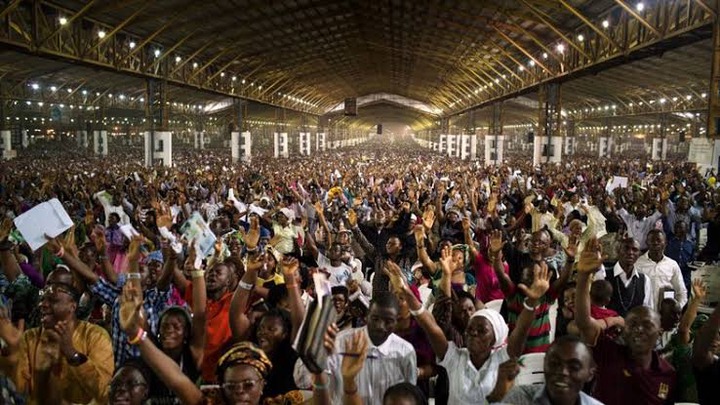 How RCCG Milks Pastors and Leave Them For Death; Pastor's Daughter Narrates
Reviewed by
JNJ GLOBAL GIST
on
November 21, 2019
Rating: