Woman trying to smuggle rice nabbed by Custom officers [VIDEO]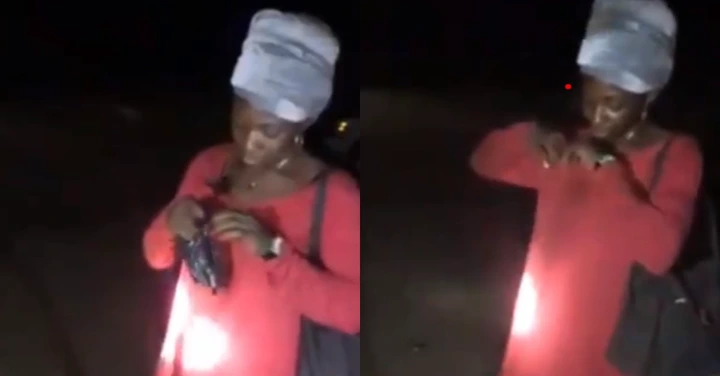 A woman has been arrested by Custom officers while trying to smuggle rice in a shocking way.
The woman repacked the rice in small packs and hid it in difference parts of her body but was shockingly nabbed by custom officers.
The woman repacked the rice in small nylon and packed in her breasts, head scarf, her trousers. After removing the rice in every part of her body where it was hidden, it all amounted to almost a full bag of rice.
The shocked custom officers could be heard asking if human beings are the same people to eat this rice as a few don't even wash it.
Watch video below.
Custom officers nab woman who tried to smuggle rice.
pic.twitter.com/QIaC0I9Mxc
— Laila Ijeoma | Lailasnews.com (@LailaIjeoma)
November 9, 2019
‌
The Nigerian land border closure which has made rice and some other food items expensive has led to individuals figuring out a way to smuggle rice in any way they can.
Recall that last month, the Nigerian custom boss, Col. Hameed said that
Nigerians are consuming expired rice and the Nigerian Customs must reach out to Nigerians
through the press to make them know the deadly effect of what they are consuming.
He said;
"We are consuming expired foreign rice and when it causes cancer, we begin to look for who to blame. What they do is that they polish the rice, re-bag them for unsuspecting
consumers. That is what we eat.
"We (Nigeria Customs Service) must reach out to Nigerians through the media and make them know the deadly effect of what they are consuming."
Woman trying to smuggle rice nabbed by Custom officers [VIDEO]
Reviewed by
JNJ GLOBAL GIST
on
November 09, 2019
Rating: