2023: General Ishola-Williams reveals best candidate, region to succeed Buhari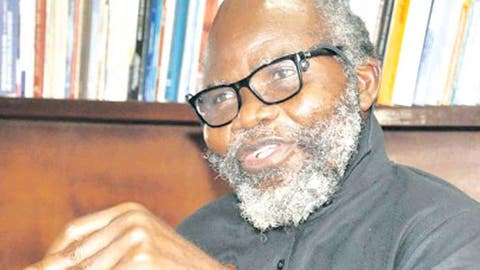 A former Chairman of the Nigerian Chapter of Transparency International, Major Gen. Ishola-Williams (retd.), has declared that it would be the turn of the South East in 2023 when President Muhammadu Buhari will leave office.
He also identified a former Governor of Anambra State and vice presidential candidate of the Peoples Democratic Party, PDP, in the last election, Peter Obi as the best candidate for the job.
Ishola-Williams, in an interview with Sun, described the struggle by a section of Northern leaders to keep the nation's presidency beyond 2023 as unbridled display of greed.
He warned that attempts to contest the country's number one power seat with the South could threaten its unity.
"Those making such calls are very greedy, and selfish. Such calls won't work. When Buhari completes his second term in 2023, it should be the turn of the South.
"Not only that, it should be the turn of the Southeast in 2023, while the Middle-Belt should produce the running mate to the Igbo presidential candidate in 2023.
"In the interest of justice, and equity, this is how it should be.
"Igbo have good materials that can do the job, people like former Governor Peter Obi, and Kingsley Moghalu, a former presidential candidate.
"Peter Obi has demonstrated the ability to perform. Obi may not be a saint but he has shown that he can perform, and he is not also tainted by any scandal. Moghalu is also an asset.
"He has a clear vision of what he wants to do for Nigeria if elected as President.
"The bitter truth is this; it is only when we are running a true federal system of government that we can scrap or jettison zoning but for now that we are running a federal system that is seriously flawed then zoning must continue.
"Those people calling for scrapping of zoning in 2023 from the North are not patriots.
"They are greedy, self-serving individuals who are more interested in their own personal interests and ambition rather than Nigeria's interests," he said.
2023: General Ishola-Williams reveals best candidate, region to succeed Buhari
Reviewed by
JNJ GLOBAL GIST
on
December 07, 2019
Rating: