Former Nigeria president Goodluck Jonathan predicted Sowore's detention
The Department of State Services (DSS) rearrested Omoyele Sowore, the convener of #RevolutionNow protest and Olawale Bakare at the federal high court in Abuja, on Friday, less than 24 hours after they were released on the order of the court.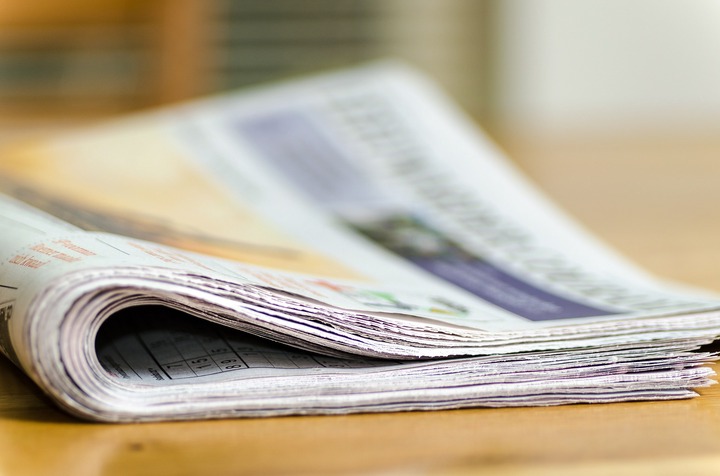 Before he was released, the activist had spent 124 days in detention having been in the custody of the secret police since his arrest on August 3.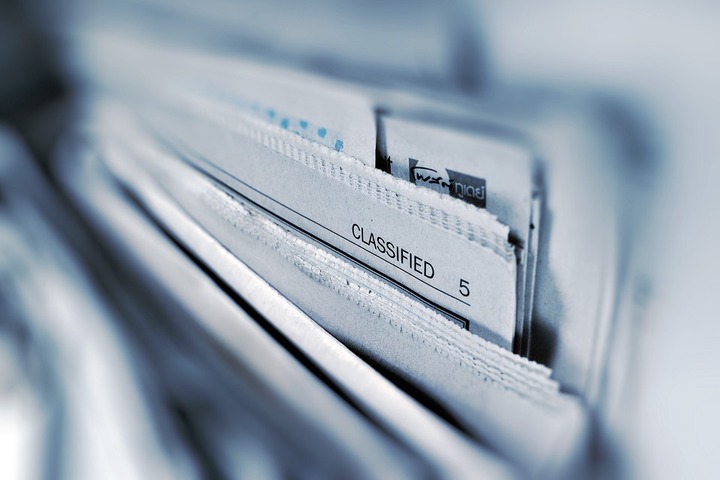 DSS agents pulled their guns in a dramatic show of force causing confusion in the court, and rearrested Sowore. The Sahara Reporters founder was accused of plotting with foreign interests to overthrow the Buhari government that was re-elected back in February.

Speaking as one who has seen the future was former president of Nigeria, Goodluck Jonathan back in 2014 who said: "I am the most abused and insulted president in the world, but when I leave office, you will all remember me for the total freedom you enjoyed under my government."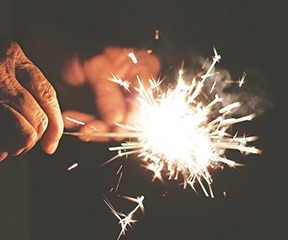 And talking about total freedom, Sowore hasn't enjoyed any of that for the past months as has been in the custody of the DSS.
Recall, few months ago, Former presidential aide, Reno Omokri revealed his chat with ex-President Goodluck Jonathan, on the situation surrounding Omoyele Sowore.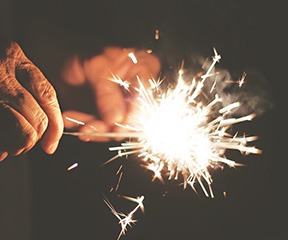 Making the disclosure on his Twitter page, @renoomokri unveiled how pitiful jonathan was of Sowore's ordeal.
He tweeted: "I just spoke to ex President
@GEJonathan, and urged him to read my column in today's @THISDAYLIVE
titled 'Sowore and Buhari: A Bromance Gone Sour!'
"He responded, 'Reno, pray for the young man. Help him if you can. He didn't know what he was doing'. Is GEJ a human or an angel.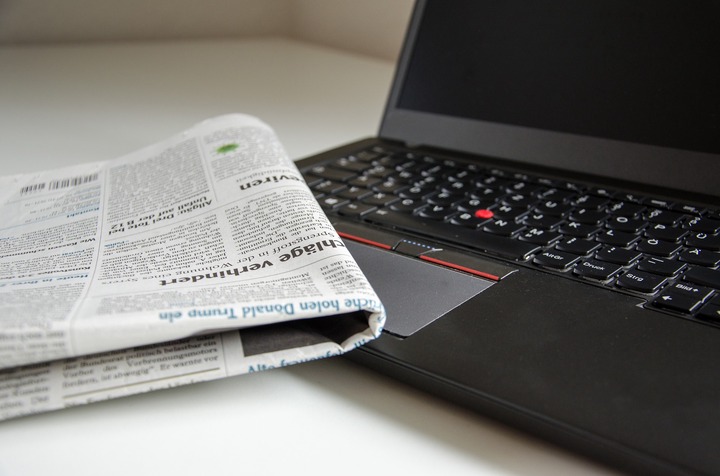 Reno Omokri went on to say more on his Facebook page: "I just spoke to former President Jonathan, and urged him to read my column in today's Thisday, titled 'Sowore and Buhari: A Bromance Gone Sour!'"
"He paused for a while, then responded, 'Reno, instead of writing about what he did against me, I prefer that you pray for the young man. Help him if you can. He didn't know what he was doing'."
"I was stunned! There was silence on my end for something like 5 seconds. Then-President Jonathan said, 'Reno, are you still there'? I can't even remember my response. I think I stammered."
"Is this man a human being or an angel? Sometimes, I have doubts. His level of forgiveness is beyond me."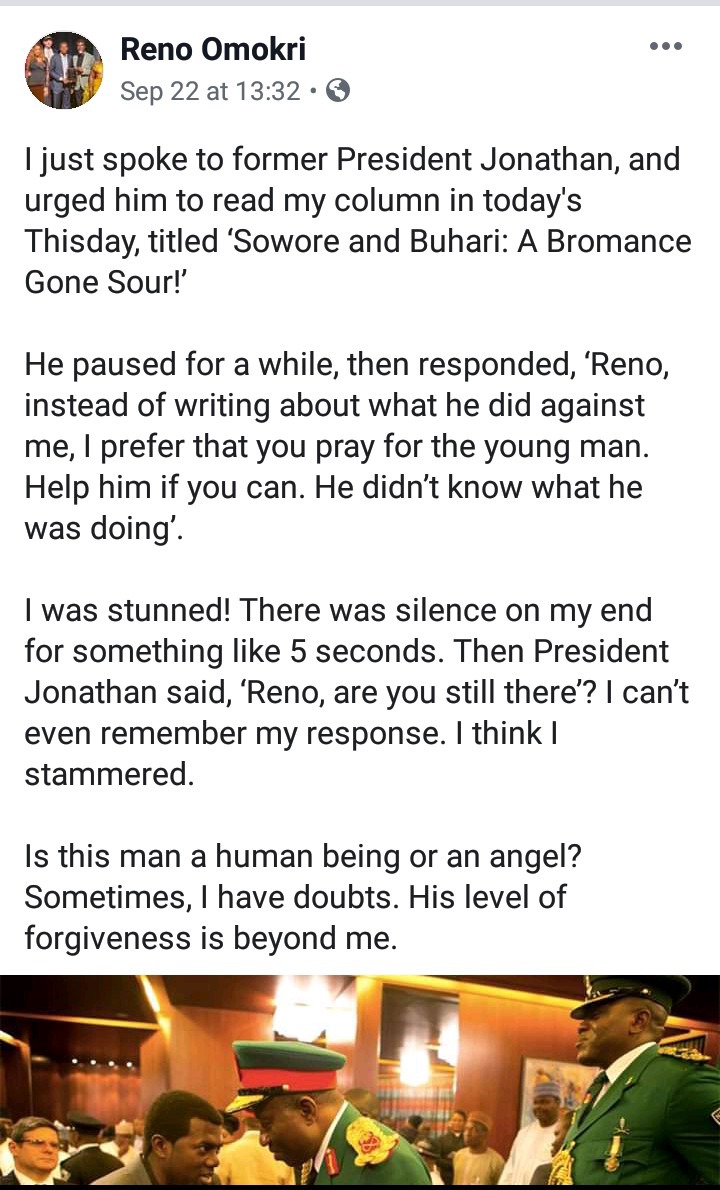 Former Nigeria president Goodluck Jonathan predicted Sowore's detention
Reviewed by
JNJ GLOBAL GIST
on
December 06, 2019
Rating: