Senate to raise endowment fund for people with disabilities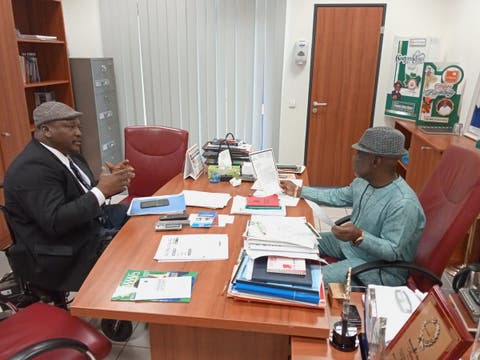 The Senate has resolved to raise an endowment fund, to cater for the welfare of Persons living With Disabilities (PWDs) across the 109 senatorial districts of the country.
The resolution was consequent upon a prayer brought before the Senate at Wednesday's plenary by Senator Patrick Abba Moro representing Benue South, urging the red chamber to raise such a fund to address the plight of the PWDs in Nigeria.
Senator Moro's prayer was an addendum to the motion moved by Senator Istifanus Gyang (Plateau North), calling for the full implementation of the legislation to protect the rights of PWDs, to commemorate their international day.
Gyang had argued that, the United Nations Convention on the Rights of PWDs which took effect from May 3, 2008, "affirms that all persons with all types of disabilities must enjoy all Human Rights and Fundamental Freedoms".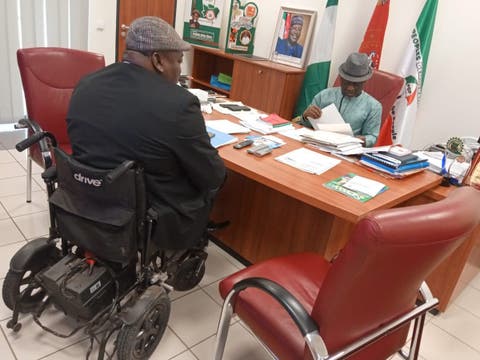 He stated that though Nigeria ratified the UN Convention on the Rights of People With Disabilities in 2007 and its optional Protocol in 2010, it was only in January 23, 2019, that President Muhammadu Buhari signed into law the Discrimination Against Persons with Disabilities (Prohibition) Act 2018.
The lawmaker therefore, urged the Senate to beef up legislative actions on the rights and access to opportunities for the PWDs.
Senator Moro on his part, prayed the Senate to pass a resolution, to allow each of the 109 lawmakers donate at least one hundred thousand naira (N100,000) into a designated account, to service the welfare of PWDs in Nigeria.
Moro expressed great concern over the rate of discrimination and the attendant plights of PWDs in the country, stressing that, "their conditions do not in any way amount to disabilities, as many of them have great abilities and potentials to contribute to the growth and development of this country".
The Senate accordingly resolved to raise an endowment fund, which shall make the PWDs at every senatorial district access a token for empowerment.
The Senate also urged the Federal Government to fully implement the provisions of the Discrimination Against Persons with Disabilities (Prohibition) Act, 2018, especially the composition of the National Commission for Persons with Disabilities.
Reacting to the development, one of the leaders of the Association of Persons living with Disabilities, Barr. Paul Ikekwuaba, thanked the Senate for coming up with such a resolution that has a direct bearing on the PWDs.
Ikekwuaba who personally visited Senator Moro in his office as a show of appreciation said the group was ready to work with the National Assembly, to reduce the plights of the PWDs.
Senate to raise endowment fund for people with disabilities
Reviewed by
JNJ GLOBAL GIST
on
December 05, 2019
Rating: