[VIDEO] Falana drives Sowore to DSS headquarters while chased by heavily-armed DSS operatives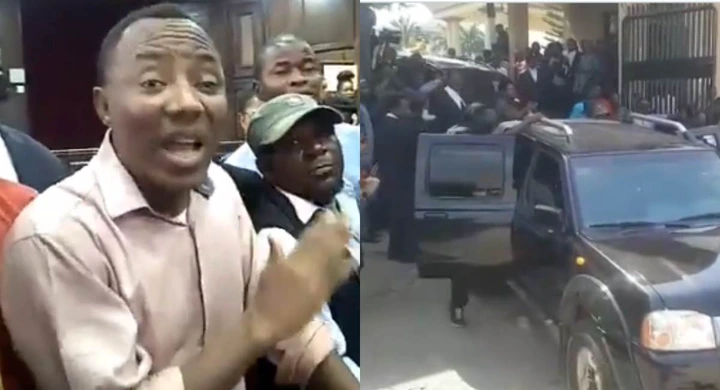 Omoyele Sowore has been re-arrested and taken to the DSS headquarters by Falana, following the disruption of the court proceeding by operatives during the commencement of his trial.
The activist, former presidential candidate and founder of Sahara Reporters, Sowore Omoyele and Bakare Olawale were driven by Senior Advocate of Nigeria and their lawyer, Falana out of the premises of the Federal High Court in Abuja while scores of heavily-armed operatives of the Department of State Services DSS followed them closely.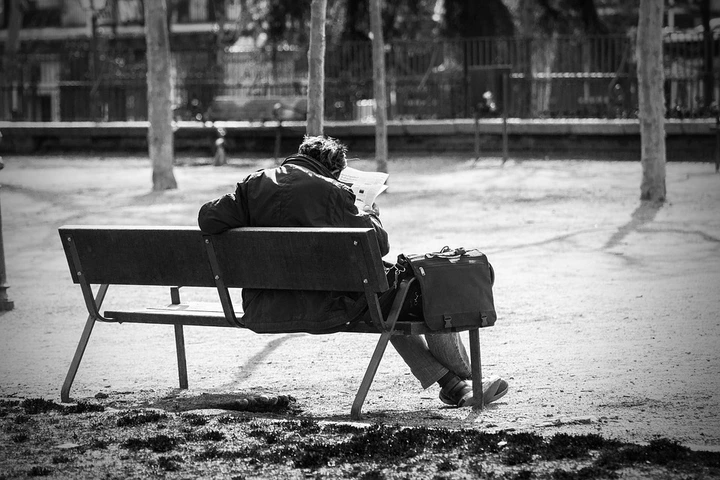 This comes after fruitless attempts by DSS operatives to rearrest Sowore and Bakare inside the courtroom, less than 24-hours after they were released from DSS detention following the order of the court who also asked that they pay a fine of N100,000.
According to Sowore, the operative tried shooting him and dragged him in front of the Judge leading to her retiring into her chambers. This cause commotion in the courtroom as activists prevented them from taking him into custody.
After the armed operatives prevented Sowore and team from leaving the place, Falana decides to drive the two men in his car out of the court premises with DSS operatives in several vehicles chasing them closely.
Watch the video below.
Moment Sowore Was Driven To DSS Headquarters After He Was Re-arrested.
pic.twitter.com/WsYBG6t4n5
— Laila Ijeoma | Lailasnews.com (@LailaIjeoma)
December 6, 2019
[VIDEO] Falana drives Sowore to DSS headquarters while chased by heavily-armed DSS operatives
Reviewed by
JNJ GLOBAL GIST
on
December 06, 2019
Rating: