We still have more weapons to surrender if Fulani bandits surrender theirs – Leader, Zamfara Yan Sakai vigilance group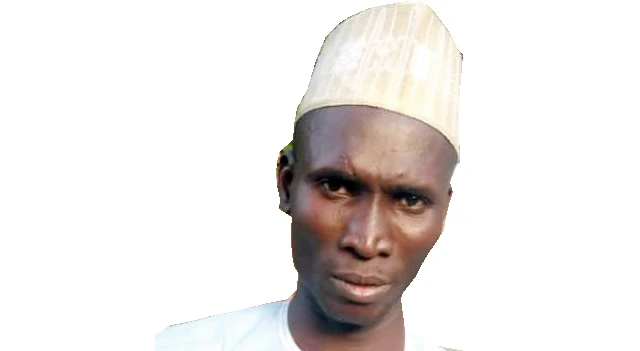 Sani Mudi
Sani Mudi is the leader of Yan Sakai, a volunteer vigilance group in Zamfara State that has been engaging in gun battles with bandits in which many lives have been lost and properties worth millions of naira have been destroyed. He tells MAIHARAJI ALTINE about the security situation in the state
You and your people recently surrendered 530 guns to the government, how many guns and ammunition have you surrendered so far?
This is the first time we surrendered 530 guns to this new government but we gave over 2,000 guns to the former administration of former Governor Abdul'aziz Yari when he introduced a peace accord under the leadership of his deputy, Malam Wakkala Mohammed.
Are there still more where those weapons came from?
Yes, there are still more guns. Many of us have yet to surrender our weapons, but everybody is willing to embrace the peace process now.
How many guns are in your possession, you and your people?
There are many guns that have not been surrendered by our people. There are over 30,000 Yansakai members in Zamfara State, apart from the 8,000 people that were recruited last by the former governor. Each of them has either a gun or another weapon for self defence against Fulani bandits who usually attack us.
Why have you been surrendering your guns in a piecemeal approach and not all what you have at once?
We were surrendering our weapons in a piecemeal fashion because we didn't trust government's efforts to end banditry. You see, we are keeping these weapons for self defence against the bandits as I told you earlier, as the security personnel could not stop them from coming to our villages to kill us. So we are forced by circumstances to bear arms and defend ourselves.
If we are certain that the government is really serious and can protect us from the insurgents, there is no need for anyone of us to keep our weapons. I told you that when the former governor wanted to reconcile us with the bandits, he asked both sides to surrender their weapons. We complied with his directive and surrendered more than 2,000 guns but to our dismay, the bandits did not surrender even a gun.
So the reason why we did not hand over all our weapons to this new government is because we were sceptical about its peace initiative. We don't want to be outsmarted like before. I told you that we handed over 2,000 guns to the former governor (Yari), but our rivals, the Fulani, refused to hand over theirs, so they continued to kill our people. But on getting to the Government House today, we realised that Governor Bello Matawalle is really serious about the peace process. So we will surrender our weapons. We have started by giving out 530 and we will soon surrender all as we return to our various places.
How convinced are you that the current peace process will not also fail like the previous one?
I trust the current peace process introduced by Governor Matawalle and all of us have confidence in him. The way things are going at the moment is enough evidence to prove that the security arrangements of this government have come to stay. Since the beginning of this peace process, nobody was killed or kidnapped until recently when some people were killed in Karaye village in Gummi Local Government Area following a reprisal by Fulani people.
Is there anything more that Governor Matawalle should do to ensure people and make the process work?
Yes, the governor should know that the so-called repentant bandits are still causing our people serious problems. They are destroying our crops despite the peace process. The governor should let them know that farmers value their crops just like Fulani people value their animals. The Fulani should stop destroying our crops for peace to reign. The governor should also ensure that the Fulani surrender their weapons.
Also, he should do something for those whose loved ones were killed by bandits and have an initiative to take care of widows and orphans just as he is building Ruga settlements for the Fulani. If these things are done, I am telling you, there would be no more insecurity in the state.
Matawalle recently accused Yari of compounding the problem of insecurity in the state when he bought 9,000 guns for Yan Sakai, your group; do you agree that it compounded the problem?
Let me categorically tell you that the former governor did not give us guns. There was never a time when Yari give us guns. We don't have modern weapons like AK 47. Our weapons are manufactured locally by blacksmiths as you can see from the ones we have surrendered. When Yari was in power, he tried to buy modern weapons for us so that we could effectively face the bandits who had weapons superior to ours. The Federal Government did not care about our plight. I learnt that Yari had bought the guns but they were confiscated before they arrived in Zamfara during the tenure of the immediate former President, Goodluck Jonathan.
So how did you and your people get thousands of guns if Yari didn't give them to you?
I told you that our weapons are locally manufactured. None of us has a modern gun. That is why whenever we fight with the bandits, we are the ones who suffer much despite the fact that we are more in number than the bandits. If the government could provide our people with AK 47 rifles, I am telling you, we would get rid of all the bandits that security agents have been finding it difficult to deal with. We know the nooks and crannies of our forest unlike the security agents who are mostly non-indigenes of the state.
The former governor recruited 8,000 Yan Sakai members barely few months to the expiration of his tenure in addition to the ones already on the ground, were you being used as political thugs by him?
My answer to this question could be yes and no. Although the aim of our recruitments was primarily for the defence of our localities since the government had failed to provide adequate security, some of us were also used as political thugs. The 8,000 Yan Sakai members recruited were paid N10,000 each monthly as allowance, as such, they could do whatever assignment given to them to justify the pay. So it would not be a surprise for anyone to hear that some of us were political thugs.
The recent security breach which led to the killing of innocent people in Karaye village in Gummi Local Government Area was blamed on an attack on repentant bandits by your people. Do you think that is true?
That is very correct although the security agents could also be blamed for the issue. Our people (Yansakai) were the cause of the problem. They killed nine Fulani people in an open market, thinking they were cattle rustlers. Immediately after that episode, the Fulani invaded Karaye village where they set all the houses there ablaze and killed a large number of people. They spent several hours in the village and there was no intervention by security agents. That's why I said they could also be blamed.
What advice will you give to your followers who are mostly youths and jobless?
They should find ways to fend for themselves. They should not allow themselves to be used by politicians for their selfish interests.
How would you describe the current security situation in the state?
The security situation has improved considerably although there are some hitches. Anyone who has known the state from the period of former Governor Yari till date knows that the present administration under Matawalle has done a lot to improve the security situation. One can travel to any part of the state at any time without being attacked by bandits unlike before when it was not possible.
Beyond Zamfara, there is also problem of insecurity in other states, does your group have links in other states?
No, we have no link with them. We are not bandits. Our only preoccupation is to defend our communities against banditry. The people of Zamfara State know that we don't steal or kidnap people. We only attack bandits who also attack us.
Have you been communicating with them to also surrender their arms?
No. There is no link between bandits and my group. My group is formed purposely to fight against banditry. So, you see, we are enemies. We are always fighting because the government has failed to protect us. That is why we are taking the law into our own hands by killing the bandits wherever we see them, even in the market.
The Minister of Information and Culture, Alhaji Lai Mohammed, said the insecurity in the North had improved because of the border closure, do you agree that the border closure has had positive impacts on the security situation in the country?
I don't agree with the minister. What has border closure got to do with banditry? The bandits are not bothered by border closure because they always move through bush paths with their rustled animals and kidnapped victims. They don't come into the country or go out through the borders.
I don't see any advantage (that the border closure has on the security situation). It only creates insecurity because many Nigerians whose legal businesses have been affected by the closure might look for other alternatives to survive, even if it means doing the wrong things.
We still have more weapons to surrender if Fulani bandits surrender theirs – Leader, Zamfara Yan Sakai vigilance group
Reviewed by
JNJ GLOBAL GIST
on
December 08, 2019
Rating: