You can't stop students from protesting – NANS dares DSS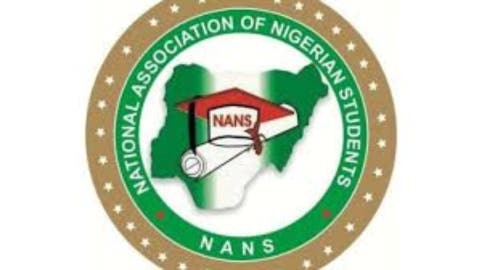 The National Association of Nigerian Students, (NANS), has taken a swipe at the Department of State Security (DSS), accusing it of planning to arrest Nigerian students whenever they engage in protests.
Sounding a note of warning, the students association said, "we won't take it softly if any of our students is kept behind bars for protesting as a result of this alarm.
NANS said its "attention has been called to an alarm raised by the Department of the State Security Services, through its spokesperson, Dr Peter Afunanya, over alleged plans by some unknown persons to instigate mass protest capable of causing anarchy and destabilising the country."
As a result, the DSS was said to have "warned parents, heads of institutions to ensure that their wards do not foment trouble."
But, the students leaders said their investigation has indicated that the government, in collaboration with the security agency, are allegedly out "to silence critics and punish oppositions who raise their voice(s) against anti masses policies."
"For Nigerian students, it is a known fact that we mostly express our displeasure through protests, especially when the authorities have decided to turn deaf ears against to our yearnings. This might be a plan to get at us even as young people." NANS said.
Addressing a press conference in Abeokuta on Friday, NANS spokesman, Azeez Adeyemi, said if any government is up and doing, it should not be afraid of protest, especially from students nor citizens.
"Presently, Nigerian students are suffering and smiling in different capacities, but the government of Nigeria detest protest. How then would we not protest in a democratic state?
"Few issues that might cause a wide protest have been highlighted as follows:
"Continuous embarrassment of our students by the Economic and Financial Crimes Commission, EFCC; Excesses of the men of the Special Anti Robbery Squad, SARS and the deplorable state of higher institutions infrastructure.
"Even as citizens, there are factors that are capable of instigating members of the public into a nationwide protest, such as: Selective fight against corruption; sufferings in the country; deplorable state of roads especially federal roads across the country and the continuous detention of Wadume without arraignment to mention but a few.
"To this end, we want to beg the DSS to only stand as security for our students in times of protest, as we won't take it softly if any of our students is kept behind bars for protesting as a result of this alarm.
"We also want to use this medium to appeal to our comrades and students across the country to ensure that they adhere strictly to the principles of the three Cs of Aluta before any action is embarked upon," Adeyemi emphasised.
You can't stop students from protesting – NANS dares DSS
Reviewed by
JNJ GLOBAL GIST
on
December 06, 2019
Rating: